---
---
A figure formed by taking a series of steps of length 1, 2, ...,

, with an angle

turn after each step. The symbol for a spirolateral is

, where the

s indicate that turns are in the

direction for these steps.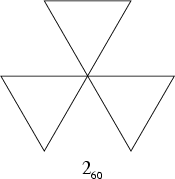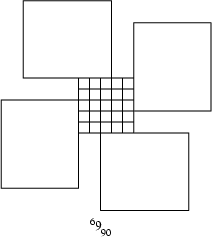 See also Maurer Rose, Spirograph


References

Gardner, M. ``Worm Paths.'' Ch. 17 in Knotted Doughnuts and Other Mathematical Entertainments. New York: W. H. Freeman, 1986.

Odds, F. C. ``Spirolaterals.'' Math. Teacher 66, 121-124, 1973.




---
© 1996-9 Eric W. Weisstein
1999-05-26