---
---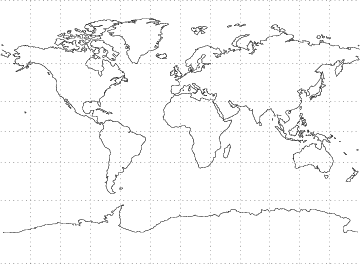 A Map Projection given by the following transformation,



Here

and

are the plane coordinates of a projected point,

is the longitude

of a point on the globe,

is central longitude used for the projection, and

is the latitude

of the point on the globe. The inverse Formulas are




References

Snyder, J. P. Map Projections--A Working Manual. U. S. Geological Survey Professional Paper 1395. Washington, DC: U. S. Government Printing Office, pp. 86-89, 1987.




---
© 1996-9 Eric W. Weisstein
1999-05-26